Adventure is right at your fingertips when you book your stay at Sea Ranch Resort. Situated along prime oceanfront shoreline in Kill Devil Hills, outdoor enthusiasts won't run out of incredible excursions to discover. Go fishing off a nearby pier, plan a relaxing beach day, or go kayaking on a local waterway. If you're looking for outings that'll surround you with stunning beauty, spend time at the parks found throughout the Outer Banks.
A Checklist of State, Local, and National Parks
The community, state, and national parks found near our Outer Banks hotel showcase the best of Mother Nature's beauty. Take a break from lounging by the beach to explore some of these natural attractions.
For more recommendations on parks to visit, just stop and talk with our helpful front desk staff.
Reserve Your Centrally-Located Accommodations at Sea Ranch Resort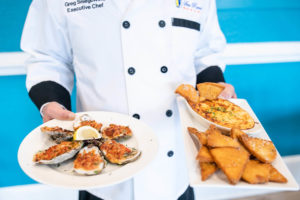 With so many things to do and see, including exploring Outer Banks Parks, there's no better place to call home than Sea Ranch Resort. Our oceanfront resort not only puts you near top adventures but is also filled with everything you need to enjoy a peaceful stay, including convenient beach access and an on-site restaurant.
Whether planning a family getaway or a trip for two, we have the perfect accommodation for you. Regardless of your room style, you'll have a cozy place to unwind in after an adventure-filled day. For more information about our resort, why you should book direct, or special offers, call 252-441-7126.