Check Availability & Book Your Stay Online Below:
Welcome to Sea Ranch Resort
We invite you to kick off your shoes, breathe in that ocean air, and delight in the beauty of your Outer Banks stay at our prime oceanfront location in Kill Devil Hills. The Sea Ranch Resort is a family-friendly and welcoming place where summer traditions are made and celebrated year after year, where guests can seek a peaceful refuge in off-season getaways, and where special occasions and events are marked by fun gatherings in this idyllic spot. Whether you are planning a family vacation, a beautiful beach wedding, or a business meeting retreat, we have the staff, services, and facilities to meet your needs. On-site amenities and close proximity to popular OBX attractions will make your time at our Outer Banks oceanfront hotel and surrounding area both enjoyable and easy. We welcome you to Sea Ranch Resort, where the only thing we overlook is the ocean!
Oceanfront Guest Rooms to Sea Ranch Condos
Main Building Guest Rooms
Though there is no ocean view from the main building, the beautiful beach is right outside after a short walk through our lobby. These comfortable rooms offer a great option in a terrific location with all the same on-site property amenities such as our beachside restaurant, fitness center and enclosed pool.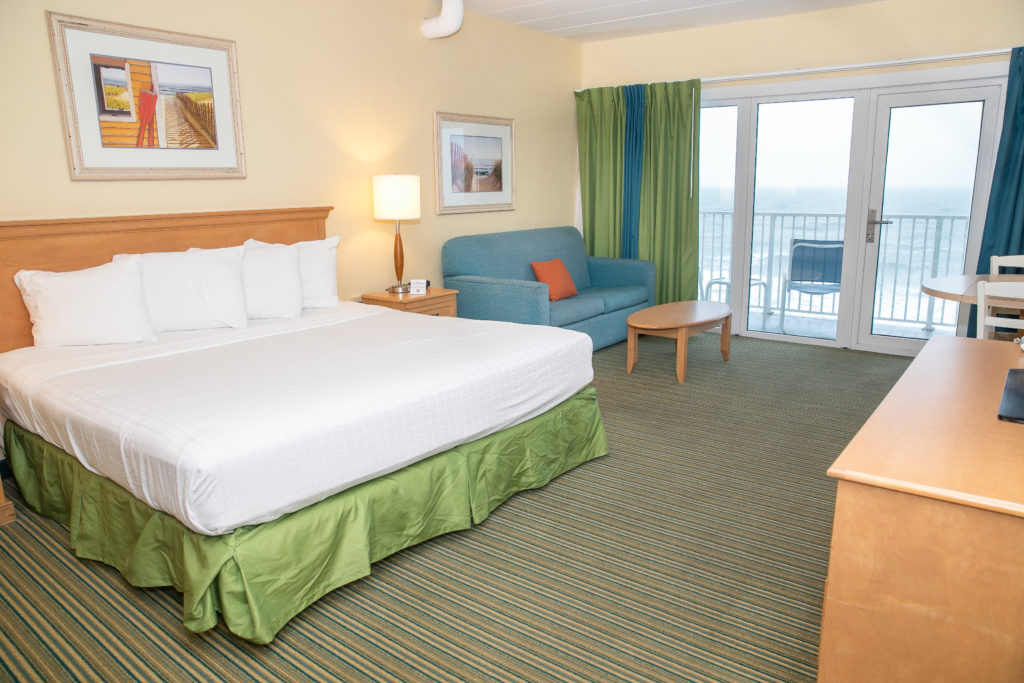 Oceanfront Guest Rooms
Each oceanfront guest room features either a king bed with a full size sleeper sofa or two queen beds. At our Outer Banks resort, all oceanfront guest rooms are equipped with private balconies that offer a spectacular view of the Atlantic Ocean. Begin your morning with a cup of coffee on your balcony overlooking the beauty of Kill Devil Hills, NC!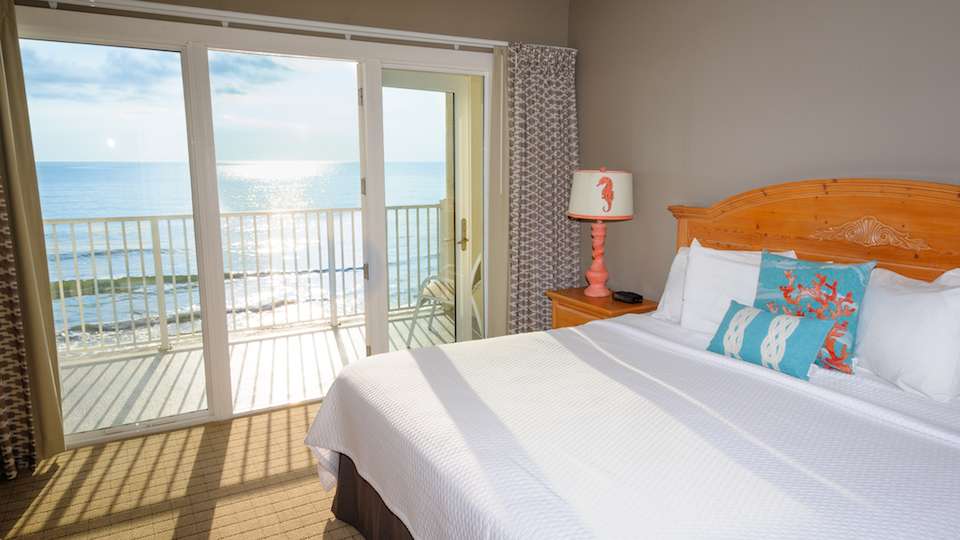 Sea Ranch Condos
Our oceanfront condominium-style two-bedroom, two-bath suites offer a great space for your family with all the conveniences of home! The master bedroom and living area (with queen sleeper sofa) also open to an oceanfront balcony so you can enjoy the views. Flexibility of partial week or full week stays and limited pet-friendly rooms are available.
Beachside Bistro Oceanfront Dining
Beachfront dining OBX style doesn't get any better than The Beachside Bistro!
The Beachside Bistro at the Sea Ranch Resort offers a creative, moderately priced menu focusing on American Coastal Cuisine. Our oceanfront deck provides guests with all of the ambiance of oceanfront dining, including beach views and the relaxing sound of the surf. The Beachside Bistro also has plenty of space for inside dining for those who prefer a slightly less breezy view.
Subscribe to our Newsletter
Sign up today to find out about upcoming events, special offers and latest news.
Physical Address
1731 N. Virginia Dare Trail, MP 7
Kill Devil Hills, NC 27948
Mailing Address
P.O. Box 325
Kill Devil Hills, NC 27948
Phone
252-441-7126