Labor Day on the Outer Banks 2018
Bookend your NC summer with some good times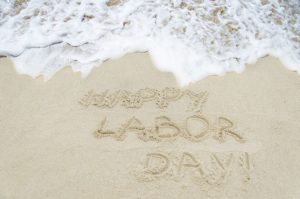 Labor day weekend activities on the Outer Banks you (probably) haven't done before! Labor Day weekend on the Outer Banks can be a time for traditions for you and your family. It can also be the perfect opportunity to create new memories on the OBX! Try out some of these activities for a twist on your Labor Day weekend.
Jumpmasters
Did you know that there is a trampoline park on the Outer Banks? The Jumpmasters trampoline park is brand new as of 2018. The park offers activities for adults and children alike. For the adults, there is a Ninja Warrior course to test out your endurance! Challenge your friends and family to see who can make it to the end first. There is also a 3-D rock climbing wall available to scale. Group dodgeball games are available as well. Play with your family or join a separate group for ultimate competition! For those under 6 years, there is a designated toddler time at a low rate. Jumpmasters trampoline park is a wonderful way to both exercise while having a blast.
Bug out
You've seen the colorful, miniature cars all over the beach and always wanted to experience a buggy ride yourself. Make this the trip to the Outer Banks that you finally rent out a dune buggy for you and your family! The only beach buggies are allowed on is Carova beach where the sand is firm. However you can explore the beach road (Virginia Dare Trail) in style!
Sail
Sail the Outer Banks in a 55′ Schooner, the Downeast Rover. The beautiful boat accommodates up to 25 people per sail. The Downeast Rover will provide a relaxing time for you to enjoy the natural beauty of the Outer Banks on your family vacation. There are options for daily sails, sunset sails, and even private sails for your family or friend group.
Save the planet and ride a horse!
Imagine the thrill of riding horseback on the beautiful Outer Banks sands. This is truly an experience you don't want to miss! These equine tours are fit for both beginner and experienced riders on the OBX.  Labor Day on the Outer Banks will be something special with a horse adventure.
The Sea Ranch Resort is an oceanfront hotel located in the center of the Outer Banks, North Carolina. Visit us for beachfront accommodations on the OBX. We offer pet-friendly rooms and group rates.