True Love Prevails
Josh came into Tabitha's life at a time she hadn't given up on love but had stopped looking for her forever. Regardless of all the tough times love brought on Tabitha in the past, she still took a chance on Josh and he drove four hours for their first date! Thank goodness she took that chance, because Josh believed in true love just as much as she, and now they are living their happily ever after together in Elizabeth City, NC.
Tabitha's Outer Banks Wedding Reflections
"The wedding was beautiful! Toes in the sand, ocean in our ears, white chairs and a wooden arbor–this was our dream. We found that the Sea Ranch Resort offered it all and that's why we chose this location. We loved staying on-site so we could get ready before the day's events, having the wedding ceremony on the beach with a beautiful natural background and then being just steps away from the reception where we were able to feed our guest  fantastic food. I couldn't have asked for a better wedding! It was everything we wanted! The reception hall was also spacious offering plenty of room and set up perfectly for our guests!"- Tabitha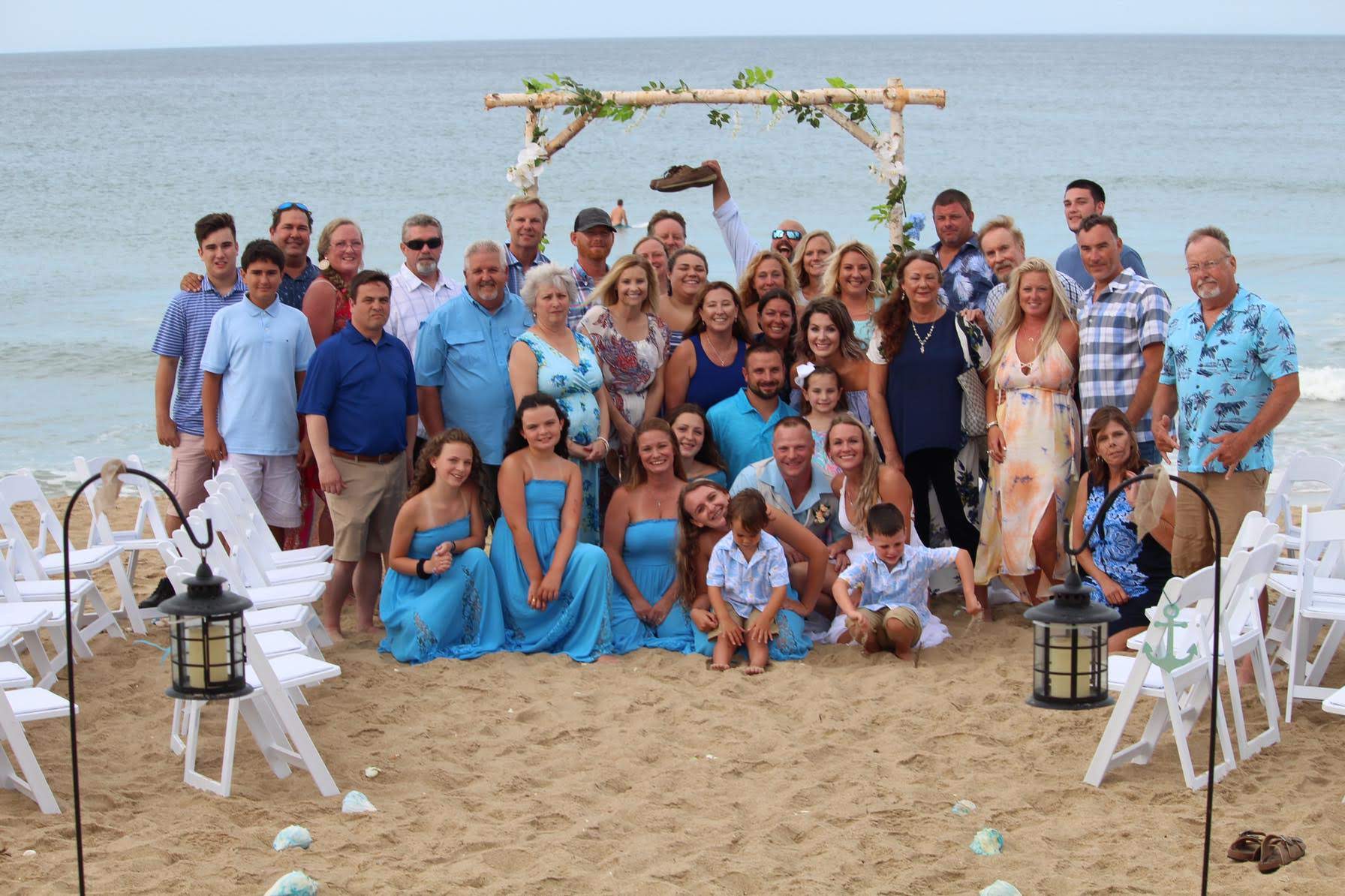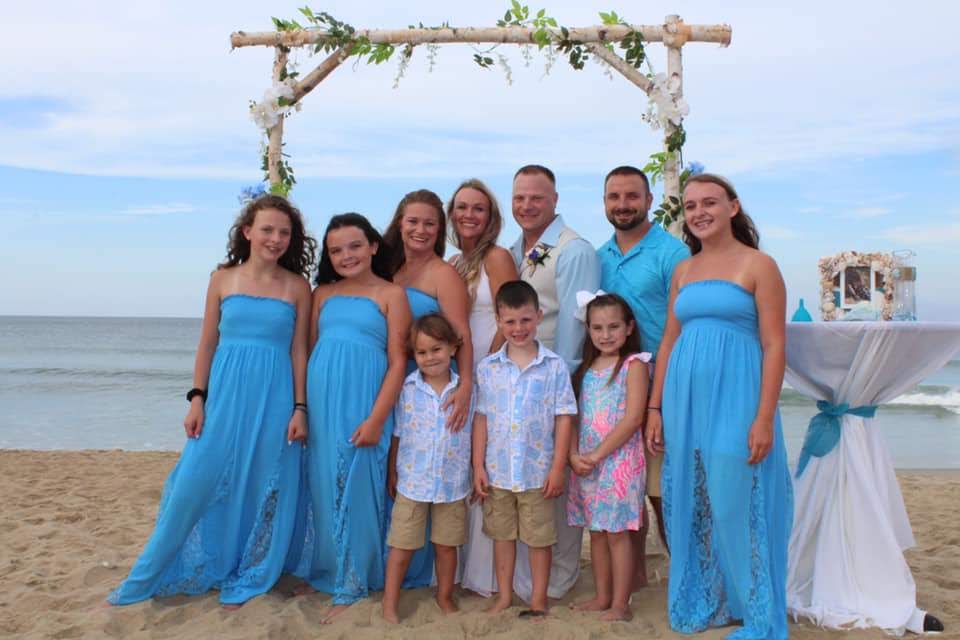 Two Families Become One
A beautiful element of weddings is that two families are brought together as one. Tabitha composed beautiful words and promises to both her children and her stepdaughter.
"To my children I want you to know adding to our little family does not change my devotion to you. If anything, this is adding more love to our little circle. I will never walk out on you, I will never leave you, and even when you upset me I still will always be there. That you can always count on! To my stepdaughter this applies to you now also. I will never be perfect but I will always be the stepmom that listens, understands and never walks away."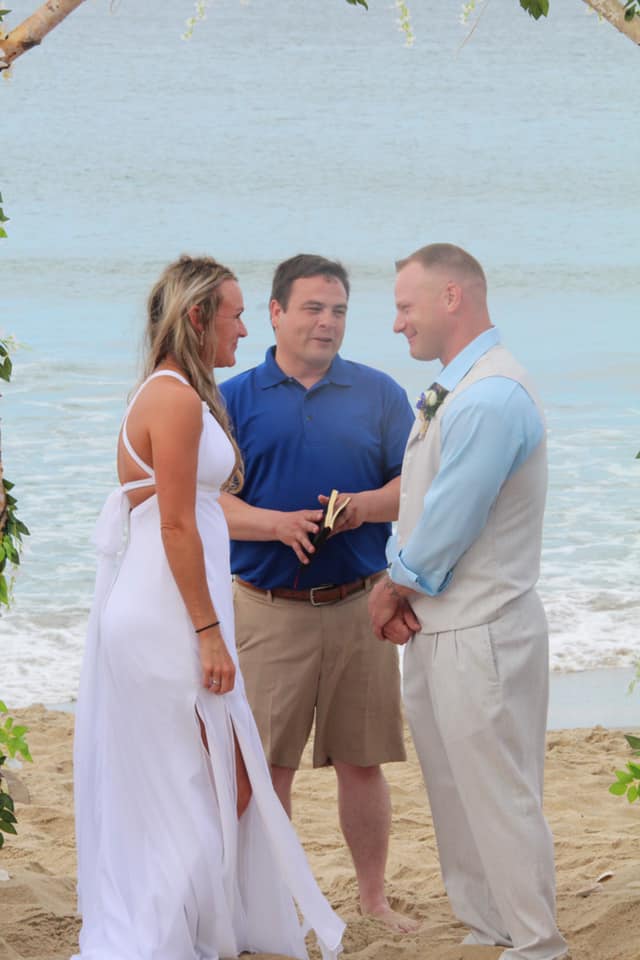 An Outer Banks Bride
Tabitha was clearly in her element with her Outer Banks beach wedding! We loved how she immersed herself in the water for the truest beach wedding experience!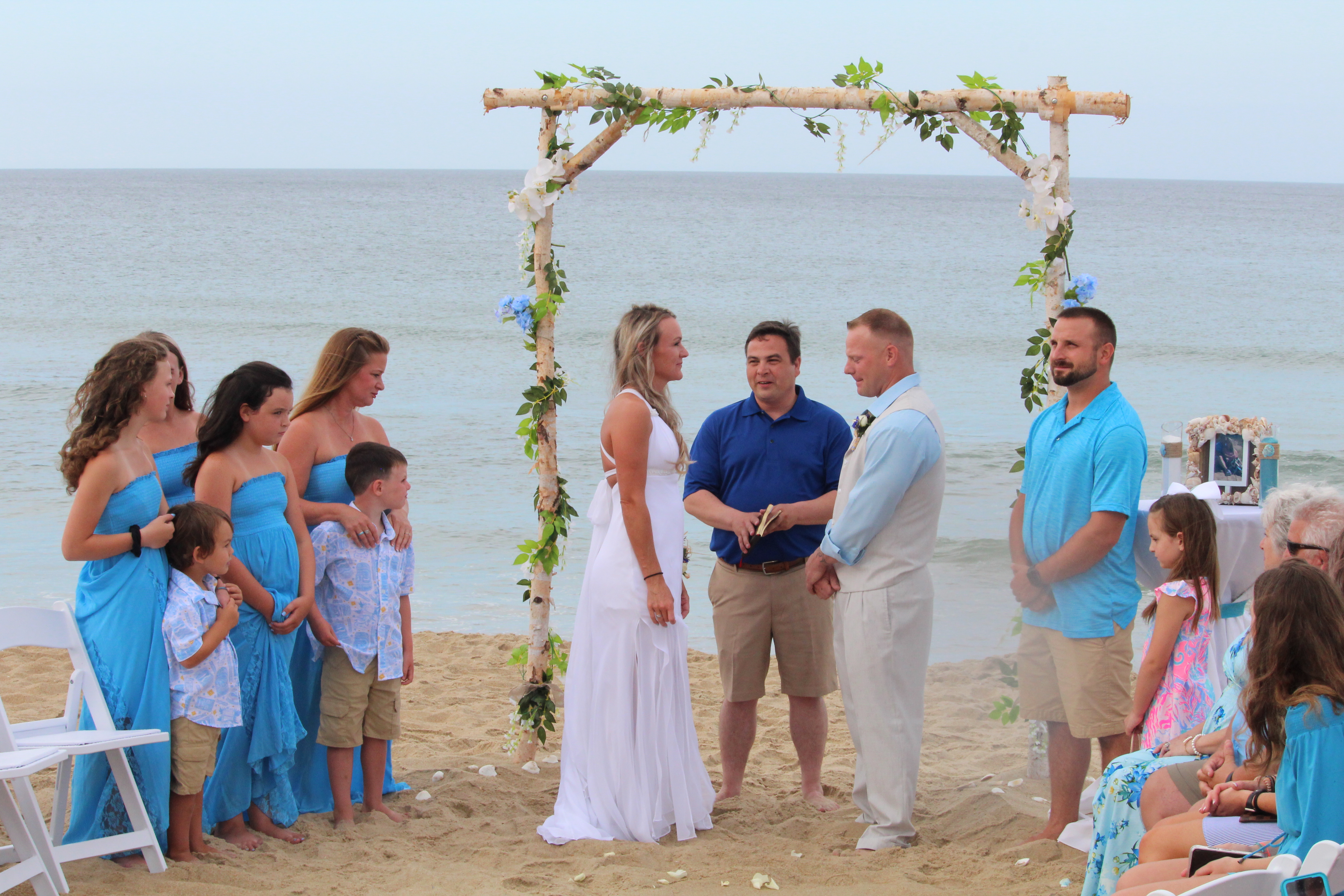 Outer Banks Beach Accommodations for Your OBX Wedding
When it comes to planning a wedding, there's a whole list of things to consider. You have to find the perfect setting, the best accommodations for your guests, and a wide array of amenities to make each detail come to life. On the stunning shores of Kill Devil Hills, overlooking the majestic Atlantic Ocean, is the perfect Outer Bank NC hotel that offers all of this–and so much more. The Sea Ranch Resort is a staple in Kill Devil Hills hotels, providing plenty of space and comfort in their North Carolina oceanfront rentals as well as stunning views of the OBX beaches. So whether you're looking to host an intimate celebration or an extravagant event, Sea ranch Resort will happily assist you in creating the ultimate OBX wedding.
Are you interested in an Outer Banks wedding? If you'd like to learn more about our weddings and events services, visit our wedding page here! 
The Sea Ranch Resort is located in Kill Devil Hills on the Outer Banks of North Carolina. We offer group rates (perfect for wedding guests!) and pet-friendly accommodations.