How it Began…
Ashley and Chris met 12 years ago when Ashley began volunteering as a firefighter and EMT. They dated off and on for a bit, but the timing wasn't right. However, their bond was strong and remained great friends until October 2017 when destiny finally fell into place, and they began dating.
Ashley and Chris' first vacation together was on the Outer Banks, where they stayed at the Sea Ranch Resort! When Ashley and Chris were engaged, they immediately knew they wanted to be married on the beach in honor of their first trip together as well as their mutual love for the ocean.
Last August, Ashley, Chris, Chris' parents, and daughter Abigail put their wedding planning heads together and prepared a gorgeous Outer Banks wedding!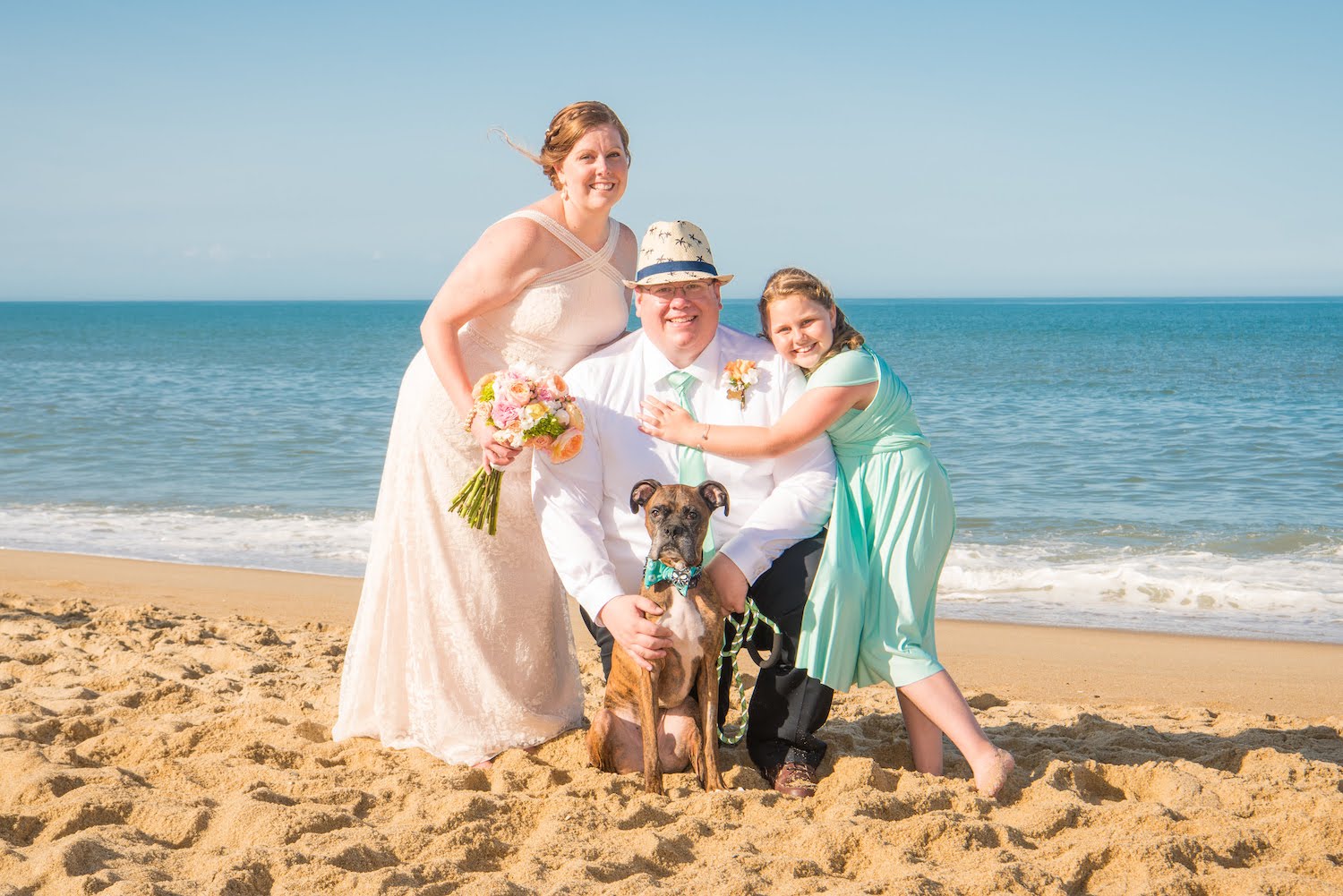 May the 4th Be with You, Ashley & Chris!
Ashley and Chris chose to tie the knot on May the 4th. Why? They are just are that passionate about Star Wars! Ashley incorporated little touches of Star Wars elements within her elegant DIY decor. Ashley, Chris, and family assembled a Star Wars Puzzle and framed it with matting, where guests left well wishes for the couple. Lightsabers lined the aisle.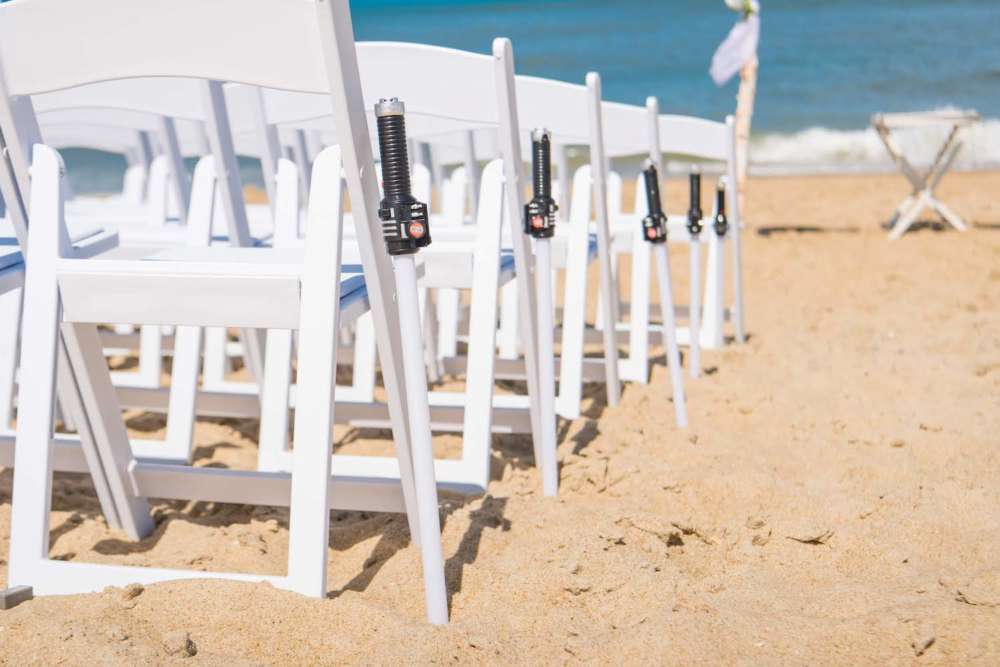 Outer Banks Themed Weddings
Themed weddings have increasingly become more popular as of recently. We love seeing themed weddings as they are a wonderful opportunity for couples to showcase their personalities and passion for what is special to them!
The Outer Banks Reception & Catering
Ashley and Chris worked with the Chef at Sea Ranch Resort to prepare a delectable dinner to please everyone's palate!
The couple chose to have a prime rib carving station, mashed potato martini bar (yes, you read that right, delicious mashed potatoes served in stemless martini glasses!), green beans, crab cakes, and garden salad.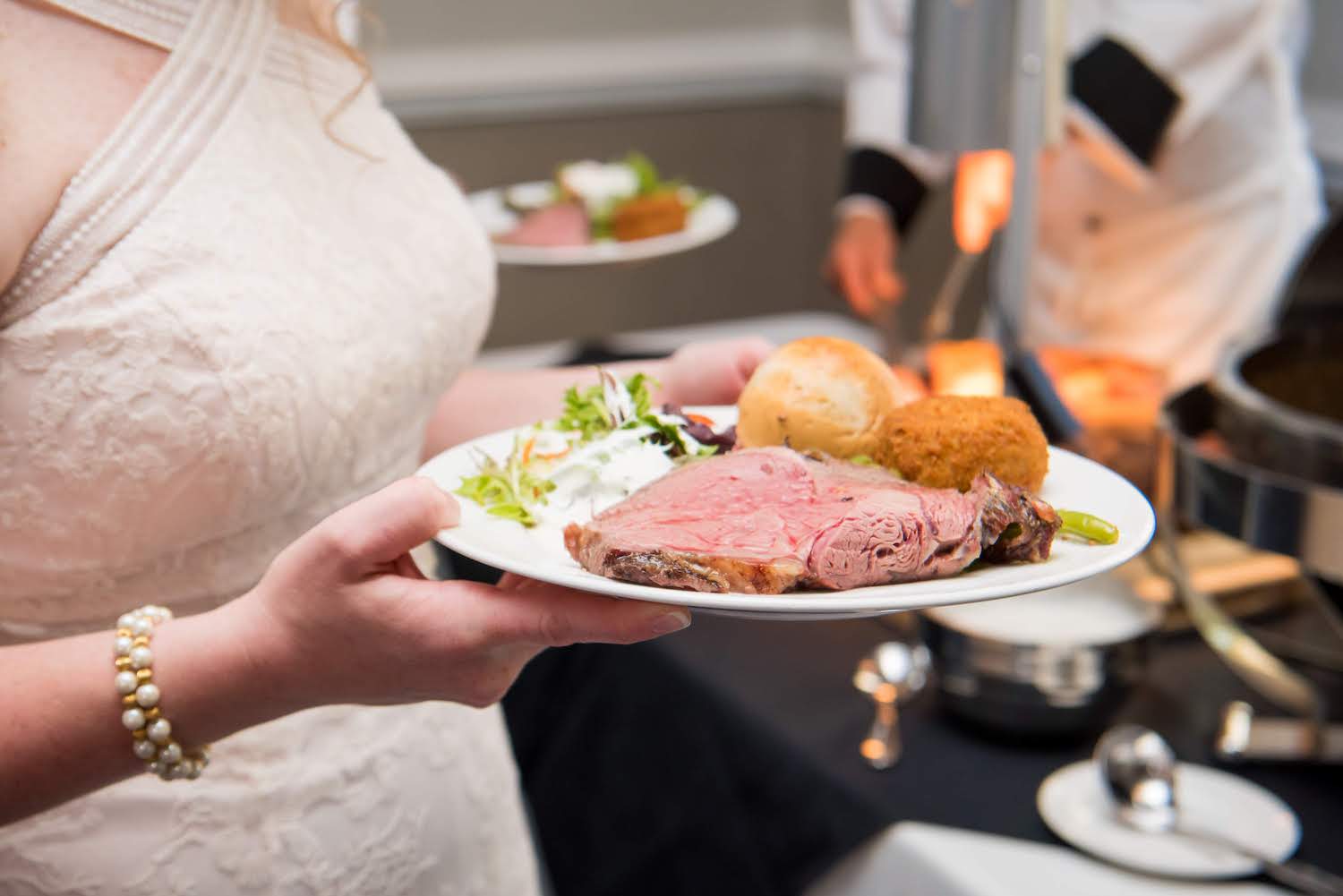 Ashley's do-it-yourself decor was absolutely gorgeous in the Sea Ranch Event Room. Our event room is perfect for Outer Banks wedding receptions with ample room for seating and a dance floor!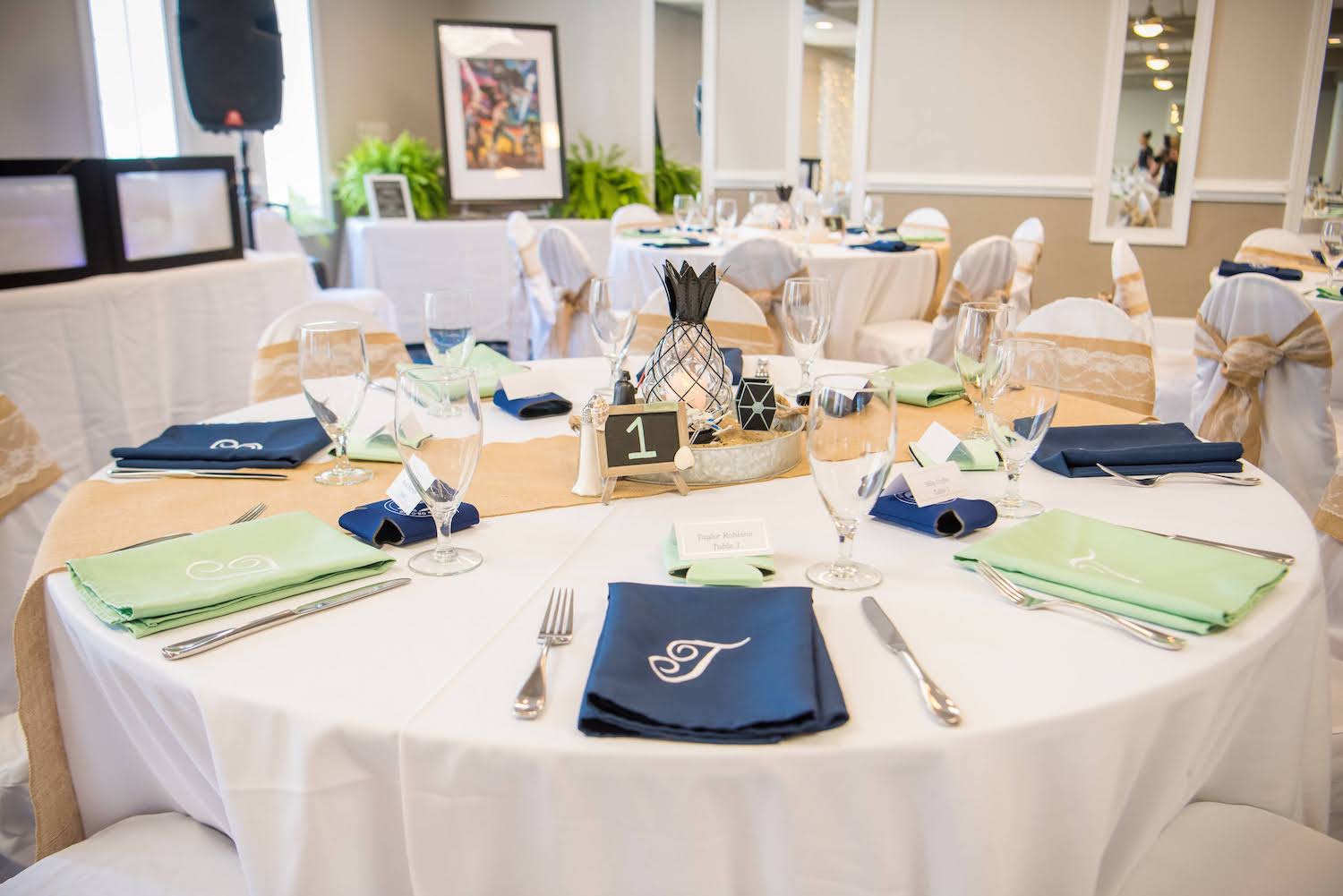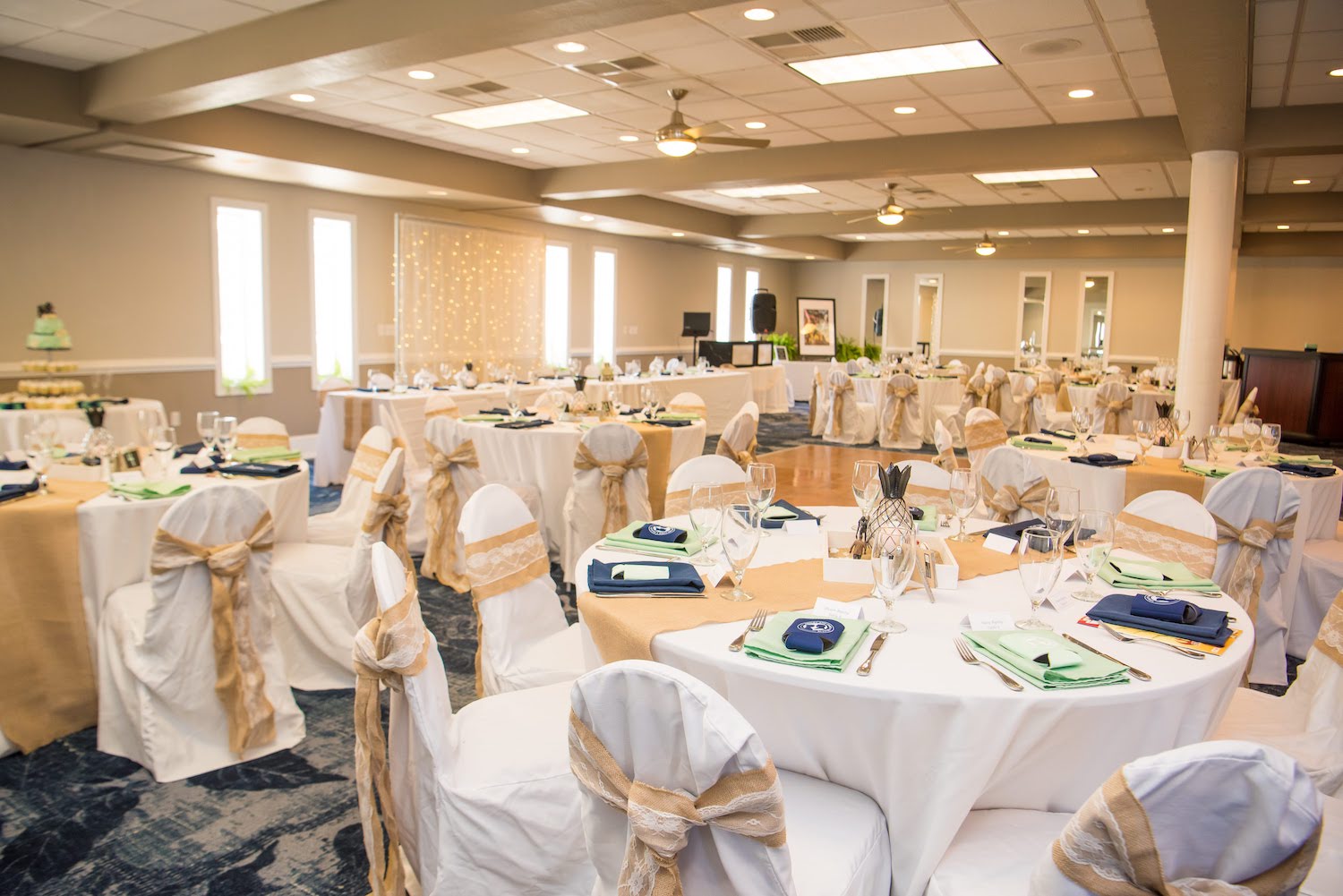 Thank you, Ashley and Chris, for choosing to have your once in a lifetime event at the Sea Ranch Resort! We wish you a lifetime of happiness together. 
The Outer Banks Wedding Team:
Photography – GingerSnaps – Ginger Harvey
Event Planning, Ceremony Venue – Sea Ranch Resort
Reception Venue & Catering – Sea Ranch Resort
Floral Design – Kitty Hawk Harris Teeter
Cake –  Great Cakes
DJ – Coastal DJ, Cindy Crawford
Makeup & Hair Styling  – Hairoics
Are you interested in an event or wedding at the Sea Ranch Resort? Find out more here! 
The Sea Ranch Resort is located in the heart of Kill Devil Hills of the Outer Banks, NC. The Sea Ranch offers pet-friendly accommodations as well as group rates and specials.