Lifeguard stands are popping up on the beaches of the Outer Banks, signaling the summer season is almost here. The Outer Banks is a magical place in the summertime, abundant with warm sands and cool waves to ride and play in. Alongside the gift of mother nature's beaches comes responsibility and duty to be safe. The Outer Banks has a few ocean rescue teams; Nags Head Ocean Rescue,  Corolla Ocean Rescue, Duck & Southern Shores, and Kill Devil Hills Ocean Rescue. Although these teams work diligently to keep the beach dwellers safe in the summer, there are several steps you can take to enhance your own safety this summer on the Outer Banks. 
Pay Attention to & Heed Ocean Rescue Warnings
If the Outer Banks waters are dangerous, the Ocean Rescue teams will put up indicator flags. There are typically two warning indicator flags; yellow and red.
Yellow flags tell us that there are strong currents present and if you are going to swim, be extremely careful in doing so. Red Flags mean NO swimming because of strong currents and/or rough surf.
Be wise- don't ignore these flags and their warnings.
Rip Currents
Did you know that approximately 80% of America's lifeguard surf beach rescues are caused by people being caught in rip currents?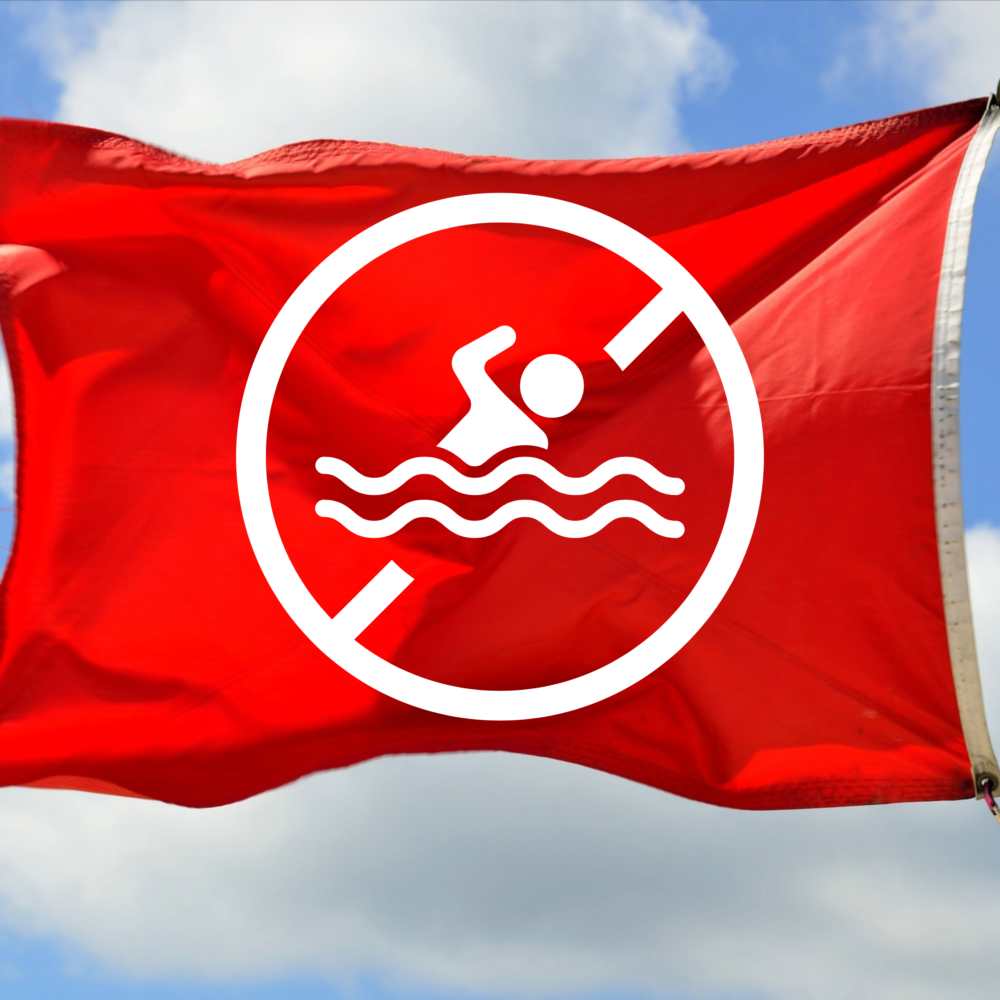 This could partially be due to a lack of public knowledge about how rip currents work and how to identify a rip current. Rip currents may appear choppier and foamier than surrounding water, and also may look dirty due to the sand being moved around by the current. Do your part in learning more about rip currents and safety by visiting the Nags Head Ocean Rescue page here. 
Know where Lifeguard Stands are Located
Choose to swim near a lifeguard stand for extra safety, especially if you are a weak swimmer or may have children. You can see a list of beach accesses with guard stands in Corolla, Kill Devil Hills, and Nags Head. Not only will lifeguards be present with a watchful eye, but they can answer any questions you may have about the water conditions and safety. 
Alternative OBX Beach Activities
When the waters are being temperamental, consider choosing entertainment on the shore. The OBX has it's windy days, and these are great for testing out kite flying skills. Scan the beaches for sea glass and unique seashells. Maybe bring some gloves and gather rogue plastic and other trash items that don't belong on our glorious beaches. 🙂 Play games! Beach games are fun and relaxed, a great choice of entertainment with family and friends.
There are many more activities you can take part in until the waters calm down, and it's time to play and frolic in the sea again.
**Information on this page about beach safety was derived from the Kill Devil Hills and Nags Head Ocean Rescue pages. Please visit their sites for more information on how to stay safe this summer season on the Outer Banks. The United States Lifesaving Association also has valuable information on its website.**
**Swim at your own risk** The Sea Ranch resort is not liable for beachgoers and swimmers, and we urge you to take precaution and care while enjoying the Outer Banks. 
The Sea Ranch Resort is located in the heart of the Outer Banks in Kill Devil Hills, North Carolina. We are located near many delicious restaurants and near shopping. The Sea Ranch Resort offers pet-friendly lodging and group rates.