Sea Ranch Resort Wedding Show Tour 2018
Our team is hard at work on the Outer Banks Wedding Season 2018
[vc_row_inner][vc_column_inner width="1/1″][/vc_column_inner][/vc_row_inner][mk_padding_divider size="25″][mk_button style="flat" size="large" bg_color="#f49215″ txt_color="#fff" outline_skin="#444444″ outline_hover_skin="#fff" icon="theme-icon-leftsidebar" url="https://www.searanchresort.com/wp-content/uploads/2018/01/2018-Wedding-Package_20180104-1.pdf" target="_self" align="center" margin_bottom="15″ animation="left-to-right"]Download Wedding Information[/mk_button][vc_column_text]
January is normally a time to slow down and rest from a very active year here on the Outer Banks. However, if you are the Sea Ranch Resort team, you are busy on the Wedding Show Tour 2018! We have been to Richmond, DC and right here on the Outer Banks for the Wedding Expo. The good news is that wedding show season isn't over yet!
We had a VERY successful Outer Banks Wedding Weekend and Expo last weekend, and we were so lucky to meet so many wonderful people. Seeing future brides and grooms in their planning process is quite exciting to witness! The 2018 Outer Banks Wedding Season is shaping up to be as busy as ever.
Here are a few reasons to attend a Wedding Show:
Find your perfect look in our runway fashion show.
Discover new ideas and uncover the latest trends.
Chat with local wedding professionals and receive practical advice.
Taste delicious cakes. See beautiful flowers. Experience it live and up close.
Explore all of your options and make informed decisions.
If you are interested in our wedding packages, you can download a wedding packet here, or call 252-441-7126 ext.168 for more information.
Special Offer for Wedding Show Attendees:
$150 off facility fee and a complimentary One-night Stay
(for the night of your event of 50 or more guests)
The Sea Ranch Resort 2018 Wedding Season Tour isn't over yet! There are still TWO more events to go, so come see us in Baltimore and Fairfax.
Where: Eagle Bank Arena (Patriot Center)
When: January 21
Time: 11AM – 5PM
Where: Baltimore Convention Center
When: February 3-4
Time: 11AM – 5PM
The Sea Ranch Resort is a FLEXIBLE Outer Banks Wedding Season 2018 Venue
Intimate Weddings

Beach 

Ceremony 

Package

 ONLY weddings

Rehearsal Dinners

Bridal Wedding Brunches

Girls Getaway (special)

Guys Fishing (special)
Here are a few pictures from the OBX Wedding Weekend event: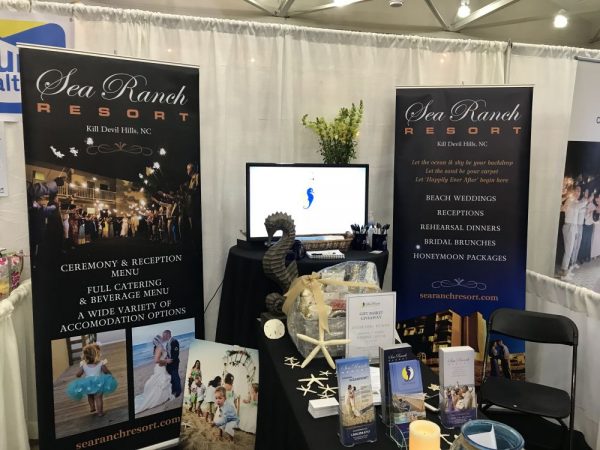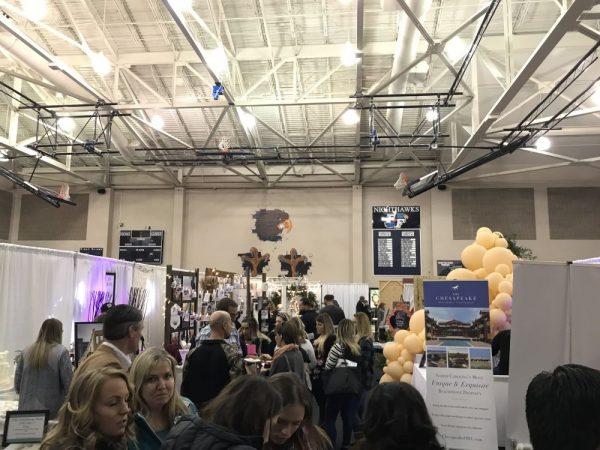 The other half of our team was attending the Washington Wedding Expo as well!