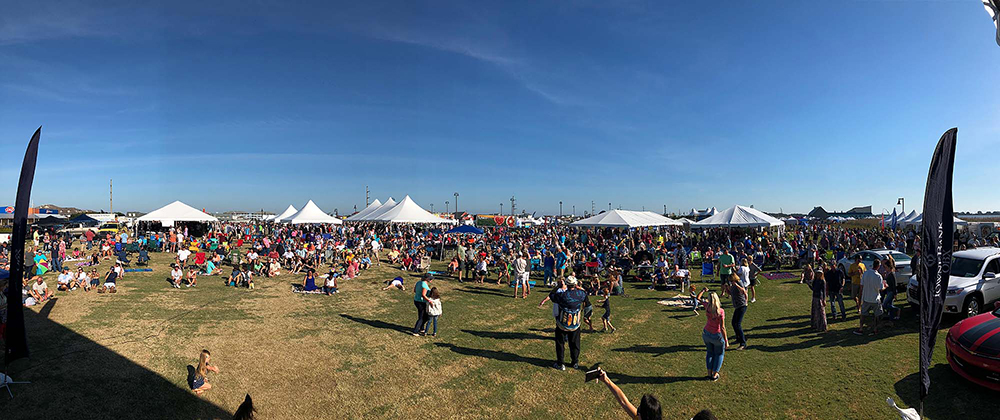 Outer Banks Seafood Festival 2018
Outer Banks Seafood Festival 2018
The Outer Banks is much more than simply a vacation destination. The OBX has derived from many rich historical elements, one of which is the fishing history of Wanchese. The Outer Banks Seafood Festival is held to remind the community and visitors of this unique history. In 2012 multiple local organizations joined forces and created the Outer Banks Seafood Festival. This year will be 7th seafood festival. Attend the Outer Banks Seafood Festival 2018 for delicious local cuisine, music, demonstrations,  local shopping, and more.
Local Seafood and Beverages
As the name suggests, the festival's main focus is delicious seafood cuisine. 12 OBX restaurants will be present serving up their best seafood.  Beverages will be provided by local wineries and breweries as well.
Artisans & Non-Profits
In addition to delectable consumables, musical entertainment, local artisans, and non-profit organizations will participate in this year's festival. Learn about local sea turtle rehabilitation efforts from N.E.S.T., shop jewelry, art, plants, laser-cut signs, Paracord survival gear and more.
Live Music
Live music begins at 10:45 AM and ends at 6:00 PM. There will be four different musical groups performing, don't miss your favorite! See the event schedule here.
Boat n' Tackle Show
Are you an avid fisherman or just have an interest in boats? Don't miss out on the Boat n' Tackle show. Feast on your fresh seafood while your eyes feast upon local working boats that bring that seafood to shore.
Cooking Tent Events
An assortment of entertainment, demonstrations and presentations will take place under the Cooking Tent. These events include local chef cook-offs, mariculture Q&A, Wicked Tuna Outer Banks Captain Q&A, and a cooking demo.
Get Involved
If you want to get involved in the Seafood Festival, you can volunteer, sponsor, enter the event, or become a vendor. Browse your options here!
FAQ and Other information
Plan ahead and read the FAQ and more information to make the best out of this year's Seafood Festival!
The Sea Ranch Resort is the perfect location for you to stay when attending the Outer Banks Seafood Festival 2018. Check our specials page to find the latest offers on reduced rates and packages. We are centrally located in Kill Devil Hills, NC just a few minutes from the festival site.
Subscribe to our Newsletter
Sign up today to find out about upcoming events, special offers and latest news.
Physical Address
1731 N. Virginia Dare Trail, MP 7
Kill Devil Hills, NC 27948
Mailing Address
P.O. Box 325
Kill Devil Hills, NC 27948
Phone
252-441-7126