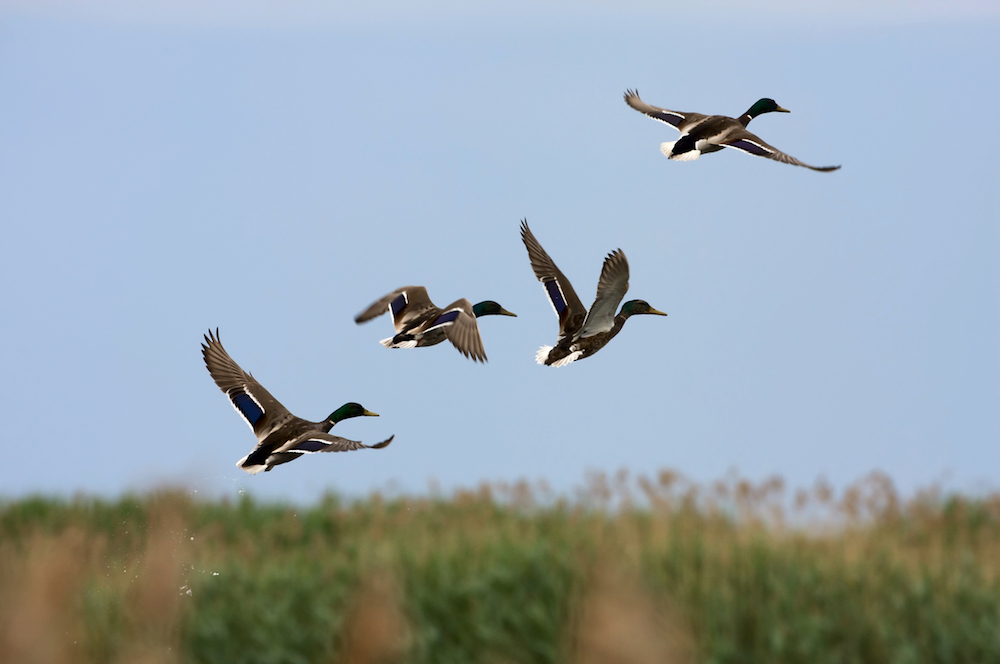 Outer Banks Fishing, Duck Hunting, Golfing
Outer Banks Fishing, Duck Hunting and Golfing
It's late October on the beaches of the Outer Banks which opens up a different variety of opportunities for for the outdoorsy souls. Fishing, duck hunting, and golfing are all activities perfectly suited for fall weather and testing your game on the OBX.
OBX Charter Fishing
For the fishing fanatics, the fall season brings Spanish Mackerel with nearshore fishing, and in the sound you may be
lucky enough to catch puppy drum, speckled trout, bluefish or spot. Captain Frank Smith with Wild Card Charters  reads his angler's past experience with charter fishing and will cater your outing with him accordingly to have the best fishing charter adventure possible. Wild Card Charters 35′ vessel has also been recently rebuilt and refitted, sure to provide modernized and clean boat for your charter.
Wild Card Charters rates include a boxed lunch for each guest, non-alcoholic beverages and day of use of a cooler by the Beachside Bistro located within the Sea Ranch Resort.
Wild Card Charters rates and packages vary, browse their website to find the OBX charter Fishing outing best suited for you!
Duck Hunting on the Outer Banks
Oregon Inlet is home to a large variety of duck species, which typically proves to provide a fulfilling day of duck hunting. Swan hunting is also an option with Outer Banks Waterfowl with a special swan hunt permit. Allow Captain Vic Berg to guide you through the ins and the outs of successfully duck hunting on the Outer Banks. Captain Vic is equipped with over 40 years of waterfowl hunting experience in the area and employs approximately 10-15 guides at a time. Outer Banks Waterfowl does have some requirements for your duck hunting trip, make sure you are prepared with all the proper gear by reviewing their website.
Outer Banks Golfing
Are you a golf pro or a novice? Regardless of your experience level, the Outer Banks is home to a handful of excellent golf courses that will be happy to have you. Ranges are located all over the beach, from Corolla, Nags Head all the way to Grandy. The Sea Ranch Resort will take care of any accommodations with scheduling your tee time at any of the following golf courses for you:
Carolina Club
The Pointe
Kilmarlic
The Currituck Club
Nags Head Golf Links
Duck Woods
Start your golfing day out with a complimentary breakfast at the Beachside Bistro when we schedule a tee time for you and your party!
At the end of your busy fall day, relax at the Sea Ranch Resort! We are located in the heart of the Kill Devil Hills near many attractions in the Outer Banks. We offer dog-friendly rooms and group rates.
Subscribe to our Newsletter
Sign up today to find out about upcoming events, special offers and latest news.
Physical Address
1731 N. Virginia Dare Trail, MP 7
Kill Devil Hills, NC 27948
Mailing Address
P.O. Box 325
Kill Devil Hills, NC 27948
Phone
252-441-7126